Alright. Here you go, few followers that I have!

I'm officially changing my handle. No longer shall I be Icefurr. I am . . .

(This is going to sound abnormally geeky) WhiteFire! Alrighty, now, see ya . . . but I'm not changing the site's URL. Bye!
Powered by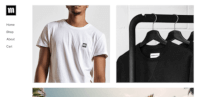 Create your own unique website with customizable templates.