Subscribe to the WhiteFire Newsletter below! It contains soon-to-be story ideas, new series news, and other WhiteFire Legends related news! When you subscribe, you also get the podcast/audio drama series current episode of your choice delivered straight to your email, and the podcast isn't featured anywhere else. If you need to be caught up on the story, email me for the rest of the previous episodes. Tales on Wings are the more kid-friendly stories come to life, while the Rogue Captain Chronicles come directly from the Legends section for teens. WhiteFire podcast is just an in-progress recording about what we're currently doing, and is RESERVED for Give Her Wings mamas. And believe me, I will check if you're a mama or not with the president of Give Her Wings.
Feedback is welcome here, too!
Powered by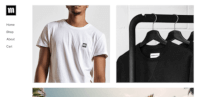 Create your own unique website with customizable templates.